We know the leaves might have only just started falling, but the time for News Years resolutions is fast approaching, and we want to make sure you're as ready as can be. We'll leave the daily meditation commitments and 30-minute dinner inspiration boards to you. What we can weigh in on, though, (besides launching your very own website, of course) is how to get your brand in the best shape possible to take on the upcoming year with style and success.
The question that is on every business owner's mind is: How can I possibly distinguish myself from competitors in this content-saturated space we call the Internet? From waking up to going to sleep, we're practically swimming in a pool of ads and lucrative-sounding articles begging for our attention. It's hard to stand out from the pack – but not impossible. In 2019, successfully differentiating yourself will happen by establishing your credibility as a brand, and producing relatable and engaging content.
Establishing yourself as a reputable source will help you break free from the spam association that sends many consumers reaching for an ad blocker. And sharing content that adds value to consumers' lives will leave them appreciating your material and building respect for your brand. In the coming year, make it your resolution to secure your reputation and build your unique brand identity in the market. To meet those goals, here are the top marketing trends for 2019 that you can use to propel your business forward in the new year.
01. Take the CEO stage
With the transparency made possible by social media, feeling like we know even some of the world's most major CEOs in the world is becoming standard (just think about how Mark Zuckerberg has become a household name). Expect this attitude to only grow stronger in 2019. What's the marketing magic at work here? Attaching a face and personality to your company will help potential customers feel more comfortable engaging with your brand name and product, thus increasing sales.
It makes a lot of sense, if you think about it. It's like the difference between a mass marketing email and an individual text. One makes you feel like a nameless wallet, and the other more like a friend. Which one do you prefer? Stepping out into the spotlight and addressing your customers directly can have the same effect as that personalized text. Watching the excitement on your face as you speak about your company's mission, or noticing the consistency between your own tone of voice and the written content on your website, offers your audience two essential ingredients for fostering trust: authenticity and familiarity.
To put this into practice, there are a variety of creative options you can utilize. Stream a live video onto your website to announce a company update or conduct a demonstration of how to use your signature item. Or take a few hours each week to personally answer customer questions on social media. Another idea is to pen a beautiful weekly newsletter packed with your latest musings (plus some insider tips on your featured products).
02. Practice native advertising
As opposed to sponsored advertising, which is exactly what it sounds like – very obviously paid for, and very in your face – native advertising refers to marketing efforts that blend in with their surroundings. You've definitely seen them at work. You know the promoted ads on Google at the top and bottom of every search results page? Except for the little green boxed 'Ad' in the corner, they blend completely in with the organic results that take up the rest of the space on the page. This subtle style can now be found in many of the places you encounter advertising, from search engines to social media platforms like Facebook and media publications like BuzzFeed.
This trend gains its power from the way it gives consumers a much-needed break. We've had enough of the neon billboard approach to marketing. In addition to being overwhelming, the obviousness of the advertising effort can often come off as 'fake' in customers' eyes, leading them to mistrust the brand being promoted. Native advertising, on the other hand, creates a way for you to disseminate your marketing content in a way that's more consistent with audience media consumption preferences (not to mention, patience levels). You can launch your own campaign using this guide which explains how to advertise on Google, or explore the creative possibilities of promoting visual or video posts via Facebook advertising.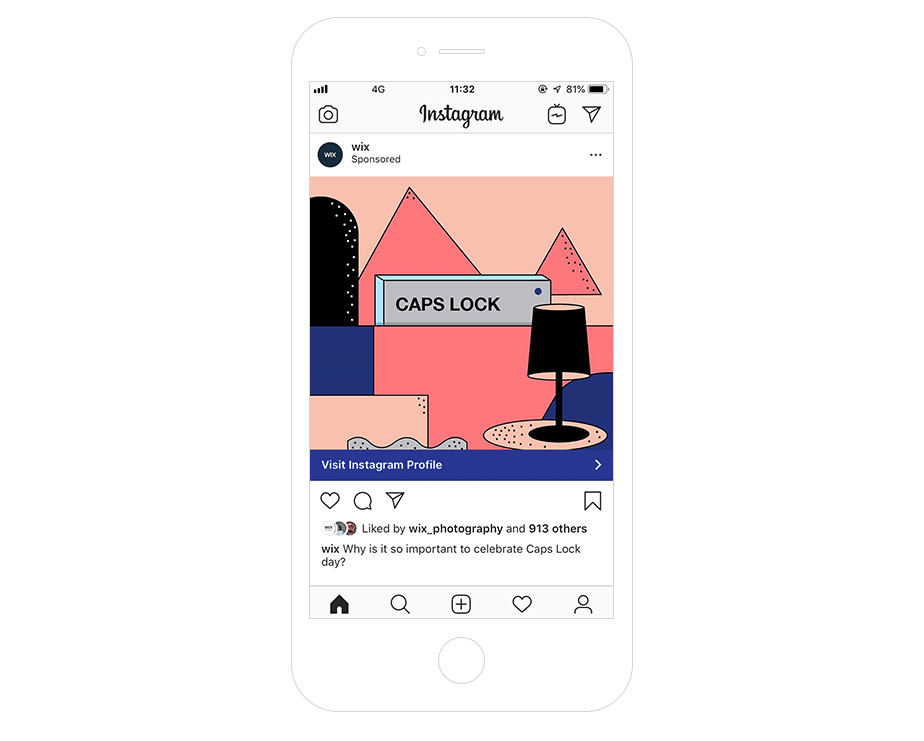 03. Assuage security concerns right away
2018 brought us the GDPR. That means 2019 will see a continued uptick in online shoppers concerned about the privacy of their Internet transactions. Hold up! What exactly were those four letters and what do they have to do with cybersecurity? The General Data Protection Regulation, which went into full effect in May 2018, is a European Union measure implemented to ramp up data privacy by restricting what companies can do with personal information they hold about their users – that includes advertising.
Even though this legislation applies only to Europe, its passage has raised discussions, and anxieties, worldwide about what exactly is happening with personal details we release into the World Wide Web. This is yet another place where brand reputation becomes crucial. In order for customers to feel comfortable entering sensitive information, like their credit card number, on your site, show them that you take their privacy seriously by adding the McAfee SECURE trustmark on your website and taking the time to explain on your website the measures Wix automatically implements to ensure customer security in Wix Stores.
04. Demonstrate expertise in your field
This is one trend that never gets old. It's hard to imagine a time when customers decide to trust the brand they understand the least. Therefore, prove to clients that you do know a thing or two about your industry by literally writing out and sharing the knowledge that you hold. A great method for transmitting this kind of information is starting your very own blog. Don't worry, it's not like high school writing assignments all over again. A blog is a place where you get to have fun bringing in your own unique voice, and getting into the particulars of your industry that make you come alive with enthusiasm. Readers will be able to sense this passion, and feel more positively about your brand as a result. Dedicating some time each day to writing can be a nice break from the business management portion of your day, and help you reconnect with the questions and conversations that led you into this line of work in the first place.
Besides putting it out there yourself, another strategy for establishing your credibility is proudly displaying customer reviews. Did you know that 85% of consumers trust reviews they read online as much as a tip they get from someone they actually know? That means it's a crucial business move to take the time to follow up with clients to ask for a review, and to stream the positive content already posted on sites like Yelp and Facebook directly onto your site. Consolidating these statement onto a well-crafted Testimonials Page will do wonders for enhancing your brand image and recruiting new loyal fans of your business.
05. Tap into the smart speaker and voice search fields
You can hold whatever beliefs you want about the advent of smart speaker technology and these now omnipresent voice assistants, yet with 30% of web browsing expected to go screenless by 2020, this trend is here to stay – and will only keep growing (Gartner: 2016). As the operating systems become even more sophisticated, new opportunities are emerging all of the time to optimize your business to match each new development.
The first way you can sync your brand with the dulcet tones of Alexa, Siri, or whoever is speaking out of your phone, is by expanding the keywords you target in your website content and SEO settings to include ones that reflect how someone would speak a search, rather than write it. Let's look at an example together. If you wanted to create a website, you might type into Google's search bar something like the following: 'create a website.' However, if you were speaking to your bestie Alexa, then you might phrase the same desire as: 'How do I create a website?'
Because voice searches are more often posed as questions like that one, and are seeking very specific information that can be put to use quickly, using a site like Answer the Public can help you identify likely questions potential customers might be asking. Once you have that information, you can organize your content in ways that prove to search engines that your business is the one with the answers. One good SEO practice for voice searches is slipping those probable questions into the H1 headers on a FAQ page or forming blog post titles around them.
If you have a physical location, listen up closely to why voice search technology is especially important for your business. Research has found that about 75% of smart speaker owners use their devices to run a local search at least once a week. Following the steps in our guide to local SEO will help you play up your local roots and work towards earning a spot in Google's local pack (the listing of the three highest-ranked local businesses the search engine thinks best match the web user's query). This is the list a Google-powered voice assistant will read from when its owner asks, for example, for the best late night ramen places in their area. So whether you're optimizing for traditional keyboard typers or voice commanders, this is the prized box you'll want to call your home in 2019.
Finally, a feature to stay on the lookout for is the rollout of advertising space on these smart speaker platforms. Tech experts are expecting this ability to drop any moment now, so it's best to have a plan on the back burner so you can hit the ground running when the time comes. To prepare, focus on formatting your content to explicitly state the concrete skills or solutions your business provides. Think about what long tail keywords (groupings of at least three words that are more descriptive and align well with how voice searchers pose their questions) could help you make it in that coveted snippet spot at the top of the page on Google search result pages. Those are the kinds of ads that are expected to get the most play on these smart speaker systems.
06. Produce audio content to meet customers where they are
Another way to seamlessly integrate your brand into your customers' lives is by expanding the amount of audio content you make available. For the same reason as more and more people are taking their searches over to voice, web users are seeking material that is presented in the most convenient manner for them. That means, for those looking to fill a walk to the bus stop with fresh ideas pumping through their earbuds, anything they can press a 'Play' button on will be a more attractive choice.
You don't have to be in the radio show host biz to bring your company along with this trend. Going audio can look like recording one short blog post a week, let's say, and uploading it to your website through the Wix Podcast Player. As you get more comfortable behind the mic, this can become an excellent opportunity to dabble a bit in storytelling, shown to be one of the most effective marketing techniques for the way it captures our minds and helps us more easily relate to and remember the substance of what we're being told.
You can use this narrative method to spice up the more technical knowledge you have to offer. Share an illustrative anecdote taken from your professional experience, plus some of your unique personality, and ta-da! You've got yourself an engaging five-minute deliverable that both adds tangible value to listeners' lives and personalizes your brand in their minds. And who knows? You might even find yourself liking it so much that you start a regular podcast to deliver longform content to your audience, a format that is expected to see rising popularity as people ask their smart speakers to play them more extended audio material while they're going about making their morning coffee or winding down after work.
07. Use AI-driven tech to greet web visitors 24/7
We bet you could already predict this trend just from reflecting on your own experiences. So much of our life has shifted online, such as the ability to place a grocery order on our morning commute and then book a hair appointment online on the way home. Against that backdrop, it's become necessary to also introduce your brand to this fast-paced speed of customer engagement. You can do this by adding a tool like a live chat feature on your website to open your business 24/7 for answering questions and capturing leads, two important functions that can have a positive impact on building consumer trust and expanding your market, respectively.
By 2019, these little chat boxes that show up in the corner of our browsers are so expected that to not have one sends a confusing message as to whether you care about being available for clients. And we're guessing that's not what you're going for in the New Year. Luckily, with artificial intelligence-driven advances in automation message capability happening all of the time, this function truly saves you precious time. It's the difference between manually typing out a greeting each time a visitor arrives on your page, and having Wix Chat take care of that for you. In the meantime, you get to focus on other urgent business demands before stepping in to answer specific questions online. There's no loss to your personal voice, either, because you have the option to edit and customize this text to match the tone and wording you would typically use. Maximizing time while offering web visitors customized guidance that makes them feel at home on your page? We're thinking that's more like your 2019 look.
08. Become a star on Internet TV
Move over television, the Internet is taking over. For the first time ever, 2019 is predicted to be the year when the average screen time a person spends on each entertainment source totally equalizes. And that Internet time is only expected to keep growing, until our good ol' TVs are left behind in the dust. To prepare your business for this future, start investigating advertising options and preparing content for the various video platforms out there. These outlets are exciting for the chance they offer you to check off several modern day advertising 'musts' at once. Their visual structure is eye-catching, the more extended time allows you to develop a narrative arc, and the close up of you or your company's work is vital for building customer relationships.
If you're looking for a place to start, consider opening an account on Instagram's IGTV. Launched at the tail end of 2018, the video-sharing social platform allows for users to upload content of up to one hour in length. And your hard work won't disappear after 24 hours, either. Suddenly, you have the chance to pursue marketing that is high on the creativity, without sacrificing any of the content. You can scale these videos down for use on your other social channels, too, like promoted posts from your Facebook Business page. Not only does this create regular engagement with your current customers, it harnesses the power of social media to cast a wide net and recruit new fans of what you do.
09. Up your brand's entertainment value
Keep customers coming back for more by positioning yourself as a reliable source of engaging content. We all turn to the Internet when we're seeking a distraction from everyday stress (don't pretend you didn't pause on that adorable dog video that popped up on your feed, too). These media snippets might sometimes lean towards the silly end of things – but they are effective for the way they capture the average Internet scroller's interest, which you can leverage into airtime for your product. Plus, amplifying the entertainment value of your marketing content is a chance to show off your good humor and playful side, scoring major points with consumers who are sick of repetitive, in-your-face ads.
One way we've seen this practiced is through user-generated content, which will continue to be a popular social media trend in 2019. This is a strategy in which brands launch a campaign featuring the average user's experience with their product. It's genius for the way it both lets customers feel ownership over their place in your community, and also implicitly serves as a testimonial page in action. That last part becomes especially true when you integrate your Instagram Feed directly onto your website. There are so many directions you can go with this tactic. For example, you can encourage your fan base to snap a pic of them using your signature tote bag on-the-go and tag it with your chosen hashtag on social media, or challenge them to use your artisanal olive oil in the most inventive recipe they can think of and share the image of their creation.
Another practice that's been making marketing waves for a while is storytelling, yet with so many social media platforms now built just for that format (like Snapchat, Instagram, Facebook, and YouTube) there are new possibilities for expanding this technique into the feeds of the masses over the coming year. Social media storytelling opens up a visual means of bringing customers behind-the-scenes, like introducing the members of your team, showcasing fun moments at work, or broadcasting snippets of an event you put on. Viewers will love this enhanced transparency, which is a key factor in building trust and a strong relationship with your brand. Want to have even more fun with these social stories? One of the best elements of many of these platforms is that the content is ephemeral, meaning it disappears quickly after being published. You can play up the FOMO card (What will it be? What will you announce?) to entice your audience to tune in and stay updated on your biz.
10. Keep building on what you have
Okay, so this one isn't exactly a trend per se. Yet, it's still a kernel of advice to keep in mind as you shape your marketing strategy for the year ahead. Of course, it's always worth experimenting with trends that come your way to show your relevance and to adapt your business to newly available technology. Yet that doesn't have to mean you have to totally abandon the strategies and principles that you've found work for you in the past. Keep the core foundation of your business going strong by taking steps like maintaining your website and social pages, and filling each with quality content. From there, you can start getting your creative on with ideas like ephemeral Instagram Stories and audio versions of your blog. Having a solid base for customers to find their way to will ensure that your impressive marketing efforts leave customers satisfied from their interaction with your business, all the way from first view to final purchase confirmation.
Put marketing excellence on your 2019 resolutions! Get a head start by creating a website for your business today.
*Source https://www.wix.com/blog/